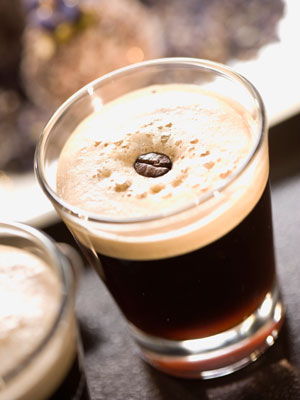 Vodka Espresso
Created in London in the 1980's, this cocktail both wakes you up and warms you up. So don't hesitate, this is one way you MUST try Hall Of Fame Vodka®.
Ingredients
1 1/2 ounces cooled espresso
1 1/2 ounces Hall Of Fame Vodka®
3/4 ounces Kahlua
1/4 ounce simple syrup

Instructions
Shake all the ingredients over ice and strain into a chilled cocktail glass. Garnish with a few espresso beans.