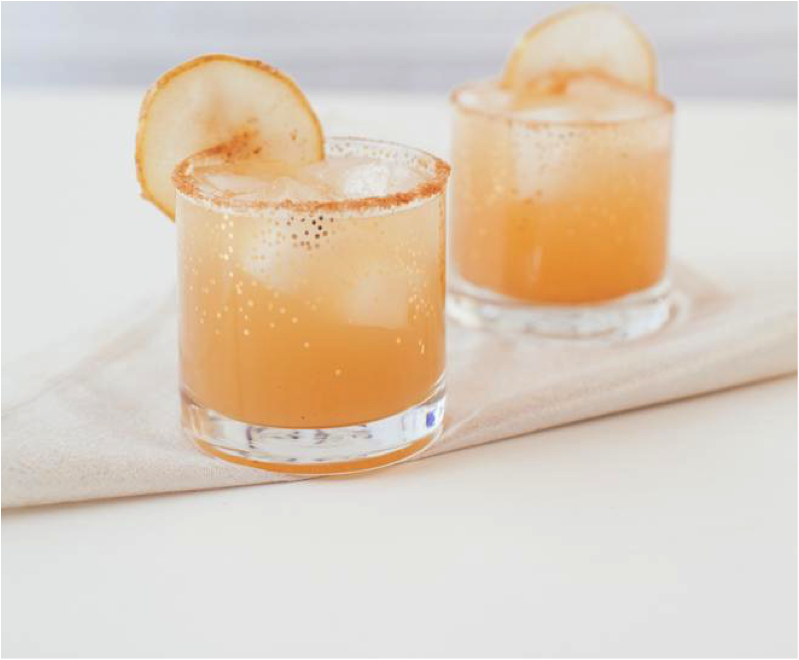 Spiced Pear Cocktail
There is something especially festive about serving up a holiday cocktail, perhaps it's the magic of the season that invites celebration. Regardless what better way to celebrate than with this elegant and simple cokctail. Pear juice and Hall Of Fame Vodka® rise to a whole new level when stirred with cinnamon, nutmeg, and a little fresh lemon. This may just become your go-to for the season!
Ingredients
2 oz Hall Of Fame Vodka®
2 oz pear juice
1/2 oz fresh lemon juice
1/2 teaspoon fresh grated ginger
pinch of cinnamon
pinch of nutmeg
cinnamon and sugar for rim
pear slice for garnish

Instructions
Rim a glass with lemon juice, and dip it into the cinnamon sugar mix. In a shaker, combine Hall Of Fame Vodka®, pear juice, lemon juice, ginger, cinnamon, nutmeg, and ice. Mix it all up, serve and enjoy!