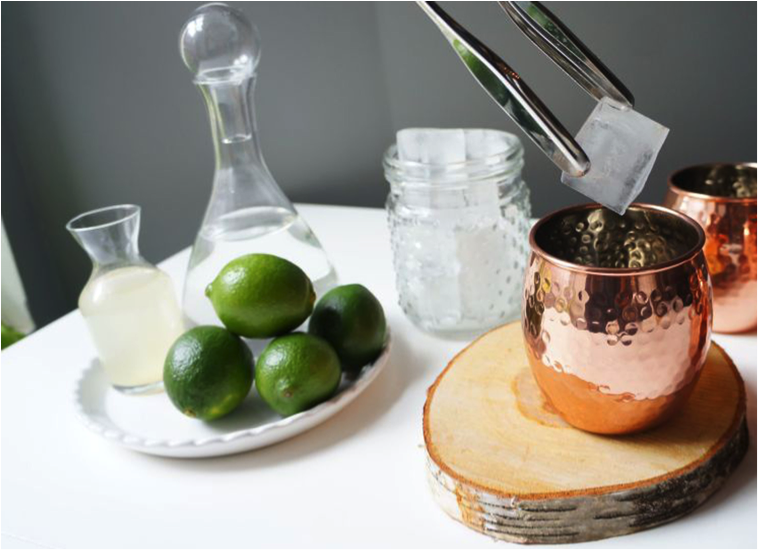 Moscow Mule
Born from a lineage of ginger-beer cocktails known as "bucks" the Moscow Mule was creataed in the 1940's and is now for the first time ever, being paired with Hall Of Fame Vodka®. Tradition dictates that this simple recipe made with fresh ingredients drink be served up in a copper mug. Enjoy!
Ingredients
2 oz Hall Of Fame Vodka®
1/4 iunce lime juice
4 ounces ginger beer. Note: This is the spicy component, so poor wisely. If you're like me, I prefer to use the Maine Root Ginger Brew from whole Whole Foods, It's the spiciest.
Fresh mint

Instructions
Add vodka and limes juice to Hall Of Fame Vodka®. Top with crushed ice and ginger beer. Swizzle gently. Garnish. Cheers!