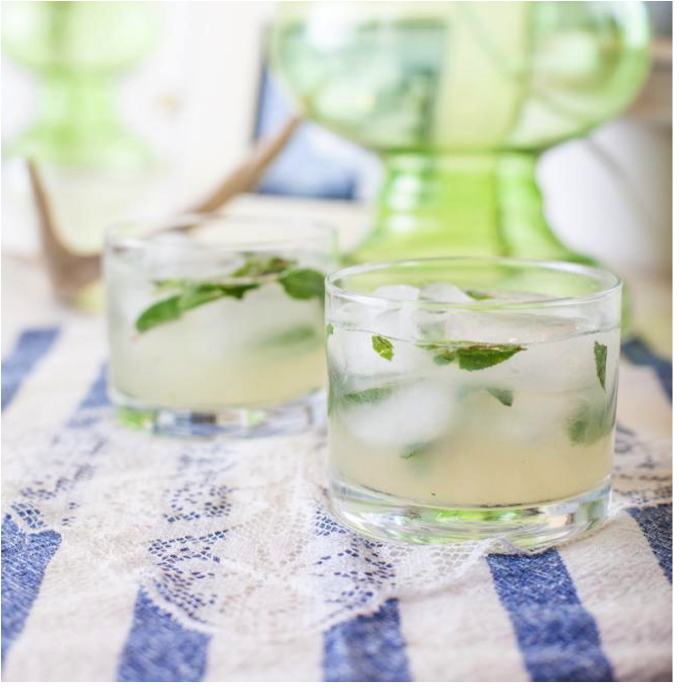 Mint Gimlet
All too often we spend time trying to come up with something new and different that we forget the comfort that exists in simplicity. A Hall Of Fame Vodka® gimlet is a classic cocktail. This one is definitely worth keeping limes and mint in the fridge on a rolling basis to be ready for spring and summer.
Ingredients
2 oz Hall Of Fame Vodka®
2 limes
mint
1/2 oz simple syrup

Instructions
Put about 10 mint leaves at the bottom of a cocktail shaker. Add the juice from 2 limes and simple syrup. Muddle, but don't be too hardcore about it. You want the mint flavor to blend with the other ingredients, but you don't want it to break into a million pieces (not fun for sipping). Add about 5 ice cubes (crushed is better for this drink, if you have it), and the Hall Of Fame Vodka®. Shake. There are two ways to serve it – in a lowball with all the ingredients, or strained into a martini glass. Depends on how glamorous you're feeling.